Get the Thunderstore App
Easily install and manage your mods with the Thunderstore App!
Bonelab mods are targeting MelonLoader version 0.5.7. Newer versions will not work!, so double-check your MelonLoader version if you're having issues.
This mod requires the following mods to function
A multiplayer mod for BONELAB, taking advantage of its physical interaction.
Preferred version:
1.5.1
Extended Gamemode library for BONELAB: Fusion
Preferred version:
1.3.0
README
Join my Discord Server for support or updates on future stuff
THIS MOD REQUIRES THIS SDK MOD <---- THIS MOD IS NOT USABLE WITHOUT IT
Wait a second.. Gang Beasts isn't a gamemode... its a game...
Yes, you're right! Very good observation! This is a recreation of Gang Beasts' core game loop turned into a gamemode to play in Bonelab Fusion!
What can I do in this gamemode?
Punch your friends until they get knocked out, throw them off of a large building, into a train, into a large pit of fire, your choice!
How do I use this gamemode?
Just load up one of the Gang Beasts maps, start the gamemode, and play! (Gamemode can only be started in one of these maps)
Punch your enemies until they get knocked out, while knocked out, you cannot get back up or grab anything.
The more times you're knocked out during a single round, the longer you will be knocked out for! Be careful out there!
Gameplay
Minibattle Lops Video Announcing This Gamemode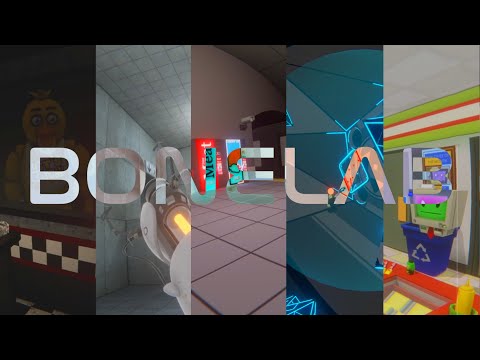 Available versions
Please note that the install buttons only work if you have compatible client software installed, such as the Thunderstore Mod Manager. Otherwise use the zip download links instead.