Get the Thunderstore App
Easily install and manage your mods with the Thunderstore App!
Bonelab mods are targeting MelonLoader version 0.5.7. Newer versions will not work!, so double-check your MelonLoader version if you're having issues.
This mod requires the following mods to function
A multiplayer mod for BONELAB, taking advantage of its physical interaction.
Preferred version:
1.5.1
Extended Gamemode library for BONELAB: Fusion
Preferred version:
1.3.0
README
Join my Discord Server for support or updates on future stuff
But ECHO GOT SHUT DOWN!
Yes, you're right! Very good observation! This is a recreation of Echo VR Arenas' core game loop turned into a gamemode to play in Bonelab Fusion!
What can I do in this gamemode?
Throw discs into the other teams' goals! The team with the most points by the end of the round wins!
How do I use this gamemode?
Load a Echo Gamemode compatible map, like the one linked at the top of this page and click start gamemode.
Gameplay
Minibattle Lops Video Announcing This Gamemode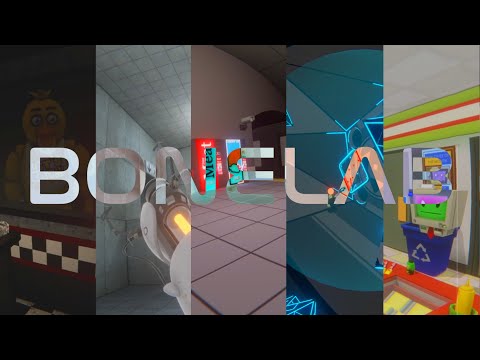 Available versions
Please note that the install buttons only work if you have compatible client software installed, such as the Thunderstore Mod Manager. Otherwise use the zip download links instead.